Four of Swords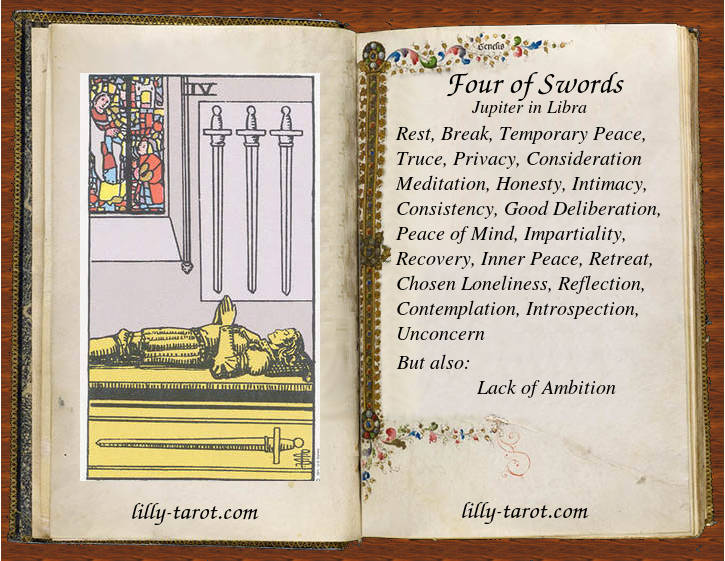 Calm before the storm or calm after the storm is ever-present question when Four of Swords appears. This card announces period of inactivity and passivity. This inactivity may come as rest after some venture or as preparation for the next undertaking. It usually means both, when you are about to reintegrate mental capacities and recollect your strengths.
When Four of Swords appears in your daily reading as card of the day it usually means that this is a day for rest and peace. It could be positive for meditation and contemplation or any activity which brings relaxation and release. Four of Swords may reflect your need to enjoy the comfort inside of your place. Sitting into your favorite armchair with cup of tea and good book away from crowd, hurry and street noise. Embracing the silence of your private temple and feeling how the time is passing slower have power to recharge your batteries and help you feel whole again.
As the suit of Swords is related to ideas and mentality in general, Four of Swords may suggest you to stay inside the zone of conventional and traditional approach to certain situation but not to avoid flexibility and tolerance. Sometimes it is better to deal with affairs within comfort zone and socially accepted values, especially if those affairs include group of people, law, justice, rights, legal system and public.